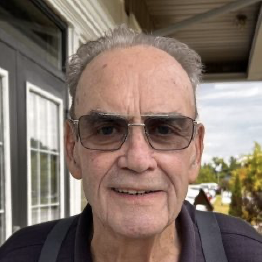 It is with a heavy heart that we announce the passing of long-time Ontario Harness Horse Association member and renowned horseman, Kent Baker on April 7, 2023. 
Born September 16, 1942 Kent was a mainstay on the Ontario Jockey Club for many years, operating one of the circuit's largest and most successful stables. Jambo Dancer and Armbro Chronicle were among his many stable stars, two of the hardest-hitting competitors to dawn the rigging. "Bake" never forgot his roots and was a true supporter of our industry. At the time of his passing, he was a member of the OHHA Executive Committee and was an active Director for District 5.
Jim Whelan, OHHA President, offered condolences to Baker's family and friends. " Bake was an extraordinary horse person, one of the very best and most successful horsemen on the Ontario Jockey Club. He was also a beloved husband, father and friend of the highest quality. He was a true gentleman. We will miss him dearly. Drive on Bake. Godspeed."
Visitation for Kent is on Wednesday and Thursday from 7-9 at the Carruthers and Davidson
Funeral home located at 7313 highway 26 Stayner. The funeral will be a private service.